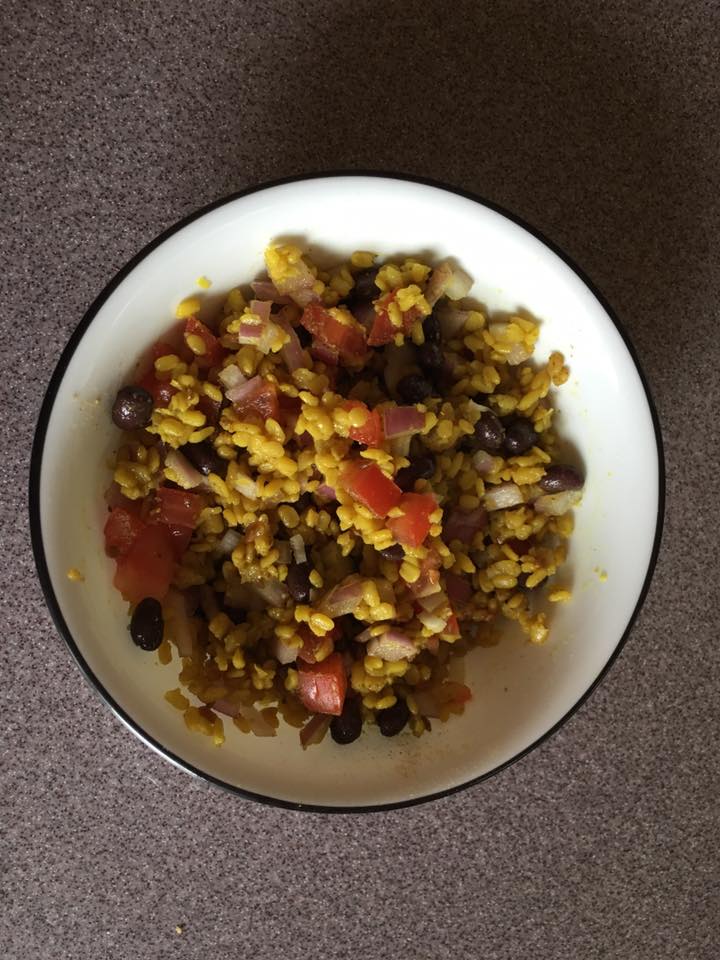 Ingredients
1 cup of Petite Yellow Lentils (Moong dal) 

1-2 tbsp Olive oil 

Pinch of asafoetida 

1 tsp cumin seeds

1 tsp turmeric powder

2 tsp coriander powder

Salt to taste

1 chopped onions

1 chopped tomatoes

1/2 cup beans

1/4 cup corn
Directions
Soak a cup of Petite Yellow Lentils (Moong dal) for 20 minutes

In a wok add Olive oil, asafoetida and cumin seeds, turmeric powder, coriander powder, salt and 2 cups of water and boil. 

Add lentils and simmer it covered.

Remove from flame once done

Add chopped onions, tomatoes, beans, corn, lemon juice and green chilies (if you want spicy). 

Add chat masala (optional).
Credit
-Recipe by Parul Jain